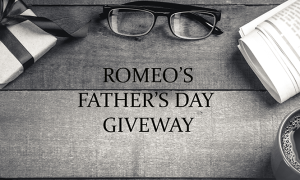 Romeo is hooking up the Dad's Big this week during the Hot Morning Show from 5am to 10am!
Each weekday morning Romeo will ask listeners if they have a Father
"that would do anything for them".
Romeo will then tell the contestant something crazy that they need to call their father's and ask if he would be down to help them out with. 
If the father says he will do what was asked of him he wins a Father's Day Prize Pack with Prizes from:
Edible Arrangements
The BLVD
The California Burger
Butcher Block Quality Meats
Freedom Defense USA